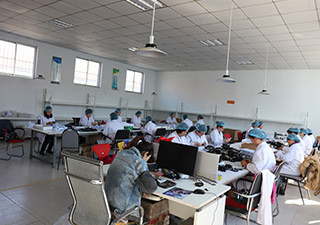 Everyone loves beautiful things, Especially Vanessa, as a girl in Pisces.After graduating from college, She wanted to combine hobbies and work, So she went to work for a company that specializes in making false eyelashes.Vanessa learned all the knowledge of false eyelashes in here.She decided to create her own independent brand to provide perfect and beautiful solutions for customers. Fortunately, She met Mr. Wang at this time, who has same idea with Vanessa on the brand concept.
Mr. W comes from Qingdao, a famous production base of false eyelashes in China.95% of the world's false eyelashes are supplied by this city.He has lived here since he was born, a variety of eyelashes are accessible almost every day. He has always wanted to provide customers with personalized eye makeup solutions through stylish, luxurious personality design concepts and traditional manual experience.
So now we have XXlashes.They are full of passion, love, dedication, enthusiasm, modesty, and strength. They want to make sure that every one who wears the XXlashes stay beautiful. The appearance of the world comes from your eyes.They hope that XXlashes will bring people confidence for changing the world.